For longer-lasting results after cleaning your commercial building, turn to us.
A spotless commercial building isn't as difficult to achieve as you might think. While your building may become covered in dirt, stains, and all manner of contaminants over time since it's exposed to the elements, commercial exterior cleaning exists to remove these. We can provide this service for you at Excel Eco Clean, and we'll take things further by providing long-lasting results.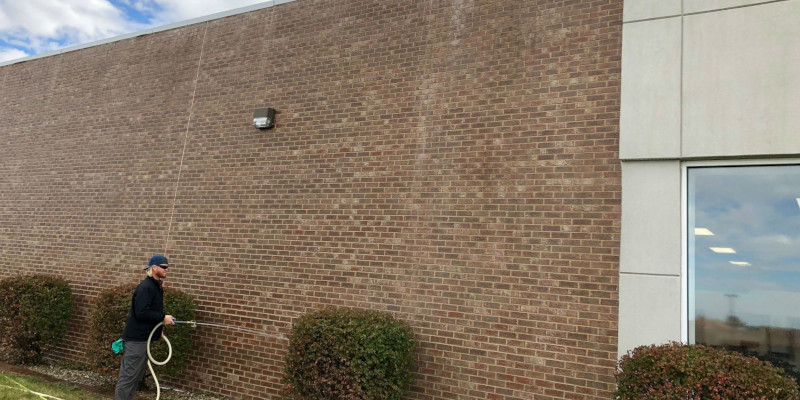 You might expect pressure washing when you book commercial exterior cleaning, but this method won't yield the results you want to see. Pressure washing can be damaging to many surfaces, including durable surfaces like concrete and brick. In addition, it merely blasts away contaminants instead of sanitizing the surfaces and removing the roots of those contaminants, which means you'll see them accumulate again shortly. Instead of damaging your exterior surfaces and offering short-lived results, we use soft washing.
Soft washing is gentle yet highly effective. You can think of it as an alternative to pressure washing and its direct opposite. It involves applying biodegradable chemicals to your commercial exterior, allowing them to kill contaminants like mold and algae and doing so with minimal pressure to avoid damage. The results last 4 to 6 times longer, and we take extra care to protect your plants and landscaping from our chemicals as we work.
We're proud to serve businesses in Champaign, Illinois. For commercial exterior cleaning that really works, reach out to our team today and make an appointment. We're happy to offer you a free quote as well.
Similar Services We Offer: