Residential


Exterior Cleaning

Our residential exterior cleaning solutions get unbelievable results for your home.
Commercial


Exterior Cleaning

Eliminate dirt, grime, and buildup from your building with commercial exterior cleaning solutions.
What is


SoftWashing?

Soft washing is the new and preferred way to clean your home and keep it clean! All of the cleaning solutions we use are applied at garden hose pressure and are safe for virtually all surfaces. They are 100% biodegradable, water-based, non-hazardous, and fossil-fuel free. The safest and most effective alternative to pressure washing, soft washing uses one-third the water of traditional pressure washing and gets results that last 4 to 6 times longer.
"*" indicates required fields
Softwashing is designed to sanitize the surfaces of your home,

While protecting your landscaping with 100% biodegradable products
Excel Eco Clean ci Living Segment With Tim Sinclair
The Safest Way to

Clean Your Home's Exterior
Give your home an eco-friendly clean with the power of soft washing.
Have you heard about soft washing? It's all the rage in the exterior cleaning world, and for good reason. This form of exterior cleaning can:
– Eliminate the bacteria, lichen and moss that are eating your roof
– Clean contaminants off your home
– Sanitize your home's exterior
– Remove mold, algae and bacteria
– Improve the curb appeal of your home's exterior
Pressure washing can damage and degrade your home's exterior surfaces because of the intense pressure it uses to blast surfaces clean. Soft washing is a highly effective, eco-friendly alternative that uses low pressure (just over garden hose pressure) and specialized cleaning solutions to safely remove organic stains, bacteria, algae, and mildew. An effective, safe alternative to pressure washing, this form of exterior cleaning won't damage your home's surfaces and preserves your landscaping.
Are you looking for effective exterior cleaning services in the Charleston, Illinois area? Turn to us at Excel Eco Clean. We have over 30 years of experience, and we always focus on our customers and finding the best way to serve their needs. Our onsite technicians are experts, certified and well trained, and only use state-of-the-art equipment when cleaning home and business exteriors. Our technicians are also background checked for the homeowner's security.
Soft washing is the answer if you want an incredibly long lasting, environmentally friendly clean for your home or commercial building. For a free quote, or to set up your soft washing appointment with our team of highly trained professionals, contact us today.
What Surfaces

Can Be Softwashed?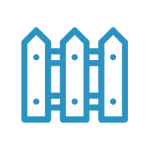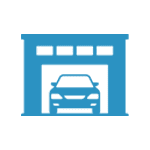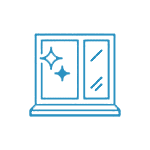 Why Should You Have

Your Home Cleaned?
Protect Your Surfaces
Pressure washing uses damaging pressure to blast away dirt and grime. On the other hand, soft washing uses biodegradable, water-based chemicals that are applied at garden hose pressure to eliminate algae, mold and other contaminants without harming your home's building materials.
Improve Curb Appeal
Soft washing is the  safest and most effective way to get your home clean and improve its curb appeal. Not only will your house look incredible after we're done, but the result will also last 4-6 times longer than normal pressure washing.
Improve Your Health
Bacteria, mold, mildew, algae and all the other growths that build up on your home and its surfaces aren't good for your home or your family's health. Our soft washing processes actually sanitize your home's surfaces, completely eliminating these contaminants at their source, making your home a beautiful, healthy place to live.
see what our

customers are saying