Here at Excel Eco Clean, our soft wash company is excited to show you what soft washing can do for your home. Soft washing is the most effective exterior cleaning method that combines low-pressure water and environmentally friendly solutions that eliminate a wide variety of contaminants and leave behind clean and sanitized surfaces.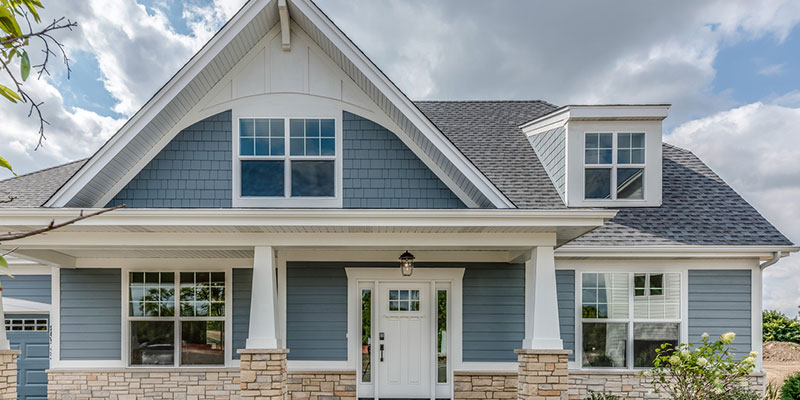 One of the most common questions our soft wash company receives involves what kind of surfaces we can wash using our proven methods. Here are just a few of the many surfaces our soft wash company can tackle:
Roofs—Is your roof infested with damaging bacteria, causing black streaks? Soft washing can eliminate the bacteria, stop the damage to your shingles and restore the overall appearance of your roof.
Vinyl Siding—In Illinois, vinyl siding tends to accumulate mold and algae, especially on the north-facing side of the house. We can remove these contaminants with softwashing. We can also clean other types of siding.
Windows—Make your windows sparkle and shine with the power of soft washing! Soft washing can take care of dirt, dust, tree sap, bird droppings, and other buildup on your home's windows.
Decks and fences—Make your deck or fence look like new again with soft washing. This exterior cleaning method is effective, yet gentle on surfaces, and it can do wonders for your deck or fence.
Gutters and downspouts—Gutter brightening and oxidation removal are often the finishing touches to restore curb appeal when we soft wash your home.
Driveways and sidewalks—Concrete becomes infested with bacteria that feed on the limestone and slowly turn it black. Soft washing eliminates the bacteria and restores the color and beauty of your driveway and sidewalks.
Want to learn more about soft washing and the exterior surfaces we can wash? To learn more or to schedule an appointment with our soft wash company, contact us.