Keep your home or building clean and the environment safe with our exterior cleaning services.
If your Champaign, Illinois home or business is looking dirty and dull, all it needs is a bit of exterior cleaning to liven it up. Exterior cleaning is an excellent investment, since it can protect your structure from damaging contaminants like algae and mold while also enhancing its appearance. If you need exterior cleaning, we're the professionals for you at Excel Eco Clean. We've been in business for 30 years and are proud to say we've built a reputation for high-quality results and service.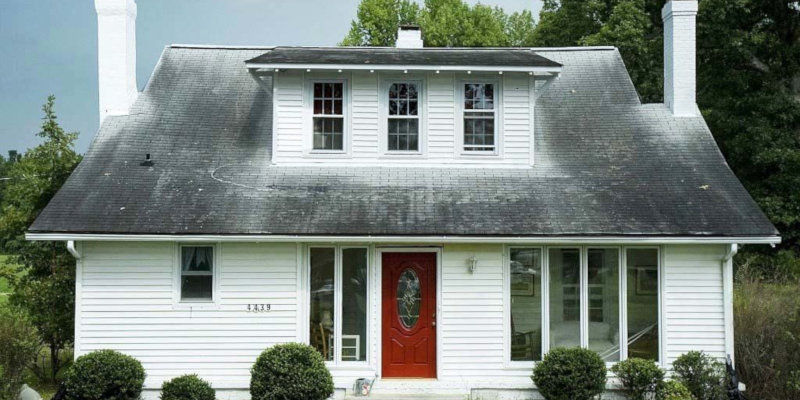 When you need exterior cleaning, it's important to remember that this service is different at every company. Some businesses use pressure washing, which can be damaging to many surfaces, while others use toxic chemicals that harm the environment. We use soft washing, which is a gentle, damage-free alternative to pressure washing that uses biodegradable chemicals.
Soft washing eliminates contaminants better than any other method, since it's aimed at removing bacteria, mold, or algae at the roots. The results also last 4 to 6 times longer than pressure washing. But what makes our soft washing service particularly special is that it's an eco-friendly exterior cleaning process.
Soft washing isn't necessarily an eco-friendly exterior cleaning method all on its own, so we take extra steps to protect the environment. We use only 100% biodegradable and phosphate-free chemicals to do the job, and our equipment is very quiet. Plus, we protect your plants by keeping them hydrated and applying a plant wash to neutralize our chemicals.
For eco-friendly exterior cleaning, contact us today and make an appointment.
---
At Excel Eco Clean, we offer eco-friendly exterior cleaning services in Champaign, Charleston, Urbana, Mattoon, Arcola, Effingham, Neoga, Sullivan, Paris, Tuscola, Mahomet, Savoy, Monticello, Tolono, St. Joseph, and Rantoul, Illinois.