Let us help your concrete surfaces look new again.
Did you know concrete cleaning can affect how long a surface lasts? While concrete is a durable material, dirt, algae, and mold can build up over time and slowly break down your concrete. Our team at Excel Eco Clean can provide cleaning services that eliminate these contaminants. With our help, you can stop microcracks from forming and reduce the risk of more significant damage.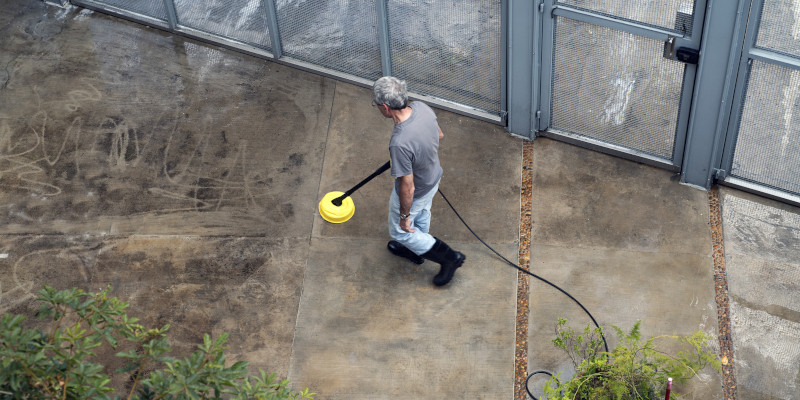 The strength of concrete is crucial for supporting heavy loads and stress from everyday use. When contaminants aren't cleaned off, they can seep into the concrete and cause it to weaken. Whether it's your concrete driveway, patio, or walkways, knowing they're in the best condition is safer for you and your guests.
Additionally, concrete surfaces that are stained, discolored, or dirty can decrease curb appeal. Concrete cleaning brings back the original color and look of the concrete. Clean and well-kept concrete also shows that you take pride in your property, which makes a good impression on guests.
Our concrete cleaning team is fully insured, is trained in the latest techniques, and uses 100% biodegradable cleaning solutions. We also have over 30 years of experience in the industry with team members who've been with us for more than 20 years, allowing us to provide excellent services that work best for your Champaign, Illinois property.
Concrete cleaning helps keep the structural integrity of your concrete surfaces intact. It extends their life and makes them look better. If you've noticed that your concrete could use a fresh new look, contact us today.